Making up over half of all professional painters, Hispanic contractors are one of the most important segments of the coatings industry, and the people at Sherwin-Williams are doing everything they can to support and help pave their path to success.
This is the idea behind a new Sherwin-Williams campaign called El Aliado del Pro.
"Sherwin-Williams is not just a supplier of high-quality products," says Freddy Carrillo, Sherwin-Williams Vice President of Marketing. "We are a very important piece of the pro painter's journey to success, sometimes developing professional relationships that last an entire career. We are the partner of the pro, and much more."
To meet this goal, Sherwin-Williams is producing more bilingual tools, in-store signage and other product support materials. They are also hiring more Spanish-speaking employees to ensure that language is never a barrier in their stores. There are currently more than 6,000 Spanish-speaking experts in Sherwin-Williams stores, with more being hired all the time. They also understand the diverse cultures of Hispanic painters in the U.S.
"For pro painters in Mexico or El Salvador we may be their compa or socio, for a Colombian painter we may be their parce or paisa, in the Caribbean and Central America we may be their pana, or chamo in Venezuela," Carrillo says. "But for all of them we are their aliado."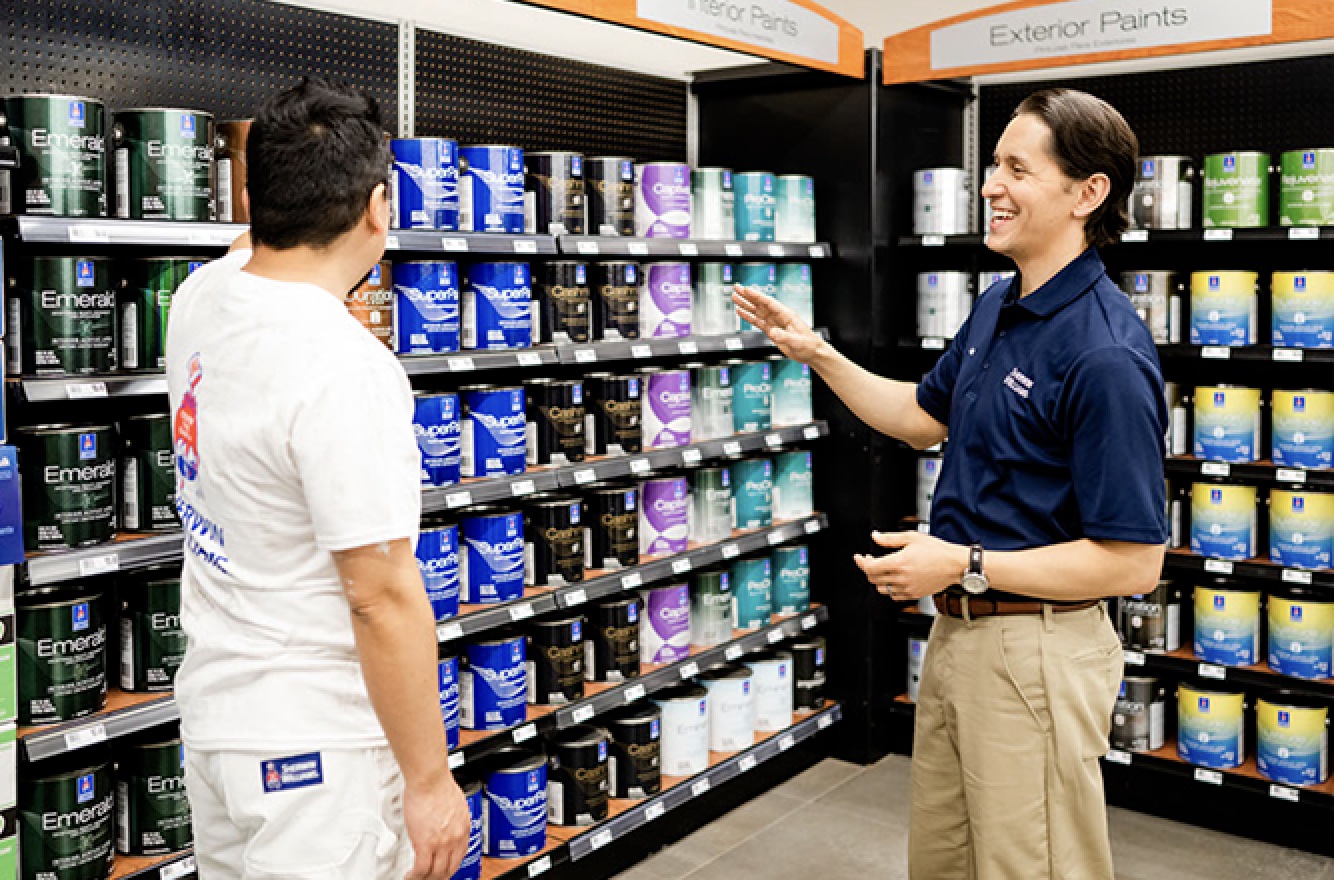 Here are some of the ways Sherwin-Williams is helping Latino contractors:
PRO+
Sherwin-Williams PRO+ is an exclusive program designed to help you run and grow your business with exclusive prices for PRO contractors.
PRO+ Text Alerts
Be the first to know about special discounts when you enroll in the Sherwin-Williams PRO+ Text Alerts program. It's a great way to start saving on tools and supplies.
Pintor Pro
Sherwin-Williams publishes Pintor Pro, a bilingual magazine and the paint industry's first and only publication featuring articles written by, for and about Latino contractors.
Sign up for a free subscription
Want to know more about El Aliado del Pro?
Visit aliado.pro, the Spanish-language El Aliado del Pro website.