By JORGE ARBOLEDA
Pintor Pro Senior Editor
It is hard to measure the huge magnitude of the contributions of Hispanics to the American economy and to our society. Despite being less than 20 percent of the total population, according to the U.S. Bureau of Labor Statistics, already in 2020 Hispanics made up 30 percent of all construction workers. And their role is even more vital in the commercial and residential painting industry, where Hispanics comprise 59 percent of the workforce.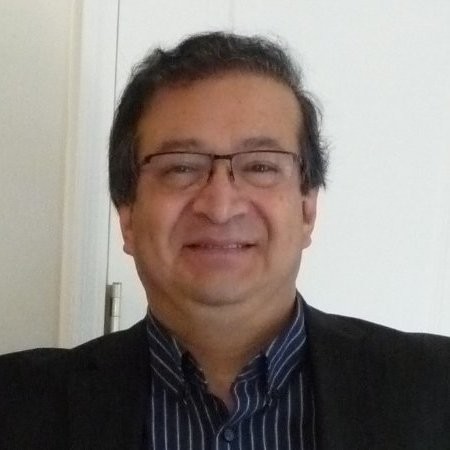 All these statistics, though, are not necessarily top-of-mind importance to the men and women earning a living out on the job sites. At the mention of the National Hispanic Heritage Month, Hispanic contractors often conjure a mysterious smile that seems to want to downplay it. They know about the celebration, of course. But the thing is that it does not make any difference in their daily routines.
That doesn't mean that it's not something special. Hispanics know the important role they play in this country. It happens that, as with so many other festive occasions, celebrations are also a distraction. It interrupts their momentum. The Hispanic contractor would like to work tirelessly. He or she is overwhelmed by the unattainable desire of a never-ending progress, and to be able to provide a bonanza for everyone: their families, their workers, the families of their workers and so on. Taking a break to celebrate is not your thing when the work itself is already a celebration, a reward in itself. It's not that they don't care about money. But, when success is measured by the smiles of your employees, putting money into your own bank account is, as we call it, the icing on the cake.
This is the testimony of my years as editor of Pintor Pro, the bilingual magazine of The Sherwin-Williams Company. This is the only magazine dedicated to the Hispanic painting contractor in a country of more than 300 million people. It is no small thing what we do from this corner. And it is no small thing to have met, as part of my journey, people from all over the Americas, from Cuba and Bolivia to Mexico and El Salvador. People that I am honored to have met and with whom I am proud to share the Hispanic identity that unites us.
Now, let's talk about these people.
Painting master class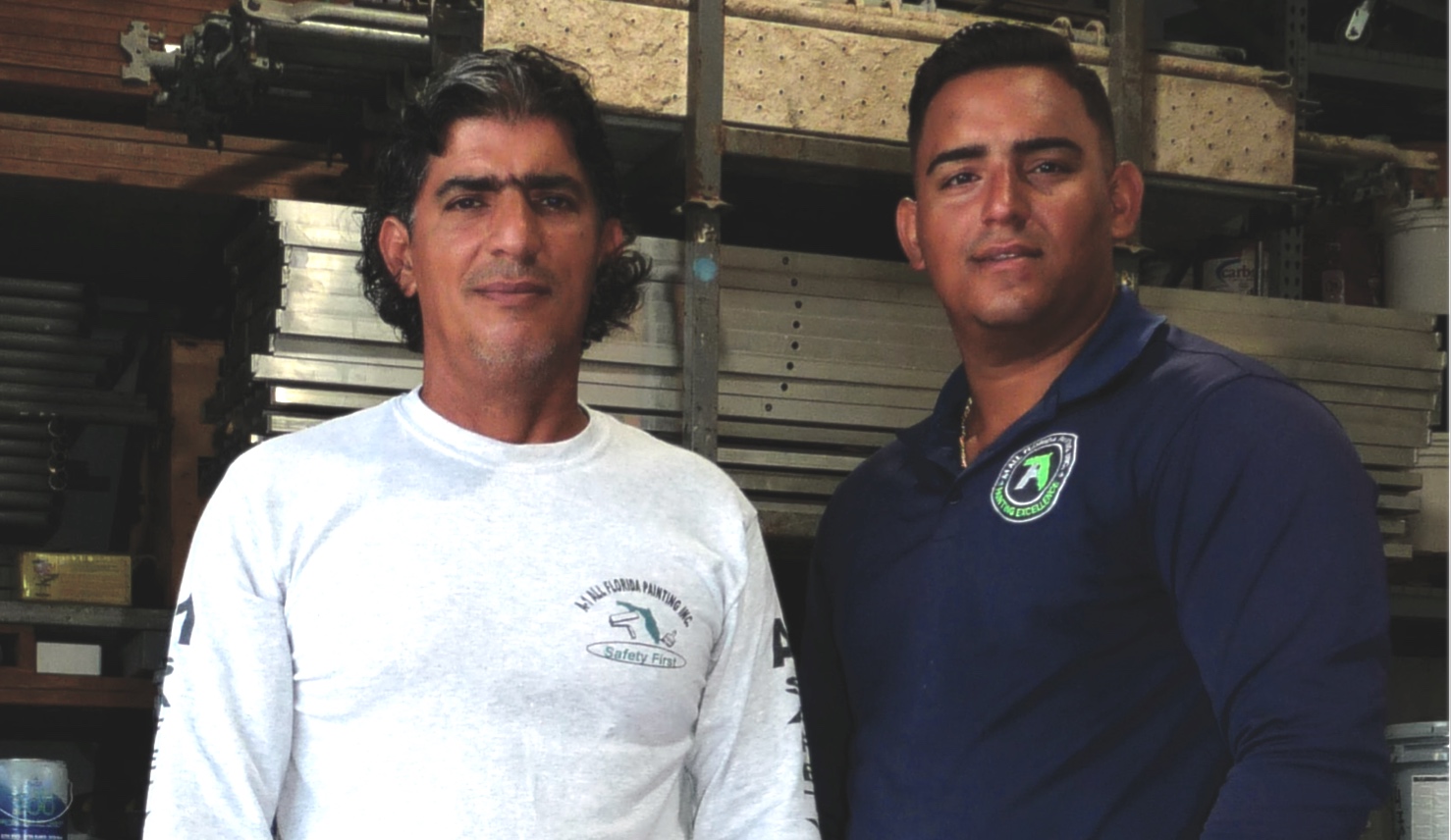 Those who say that, for Hispanics, family is the most important thing are not exaggerating. In fact, many painting contractors try to involve their children, male or female, in the business.
For example, Raciel Ramos, who came to Miami from Cuba at a young age, has his eldest son, Raciel Jr., running his commercial painting company, A-1 All Florida Painting, a firm that has painted the humongous headquarters of international cruise companies such as Virgin, Carnival and Royal Caribbean in the Port of Miami. But before reaching that position, his father put him to work like any of his employees.
"My dad had me working for a long time with a paint roller. He told me: 'How can you be a boss if you've never worked doing this?'"
The teachings of his father remain significant. A solid foundation of integrity that has repercussions for the future, when he says: "I would say that money is not the most important thing. What is important is to look good in front of the client, that's worth more than having money. Your name, your reputation. That is worth more in the long run."
An entrepreneur in Atlanta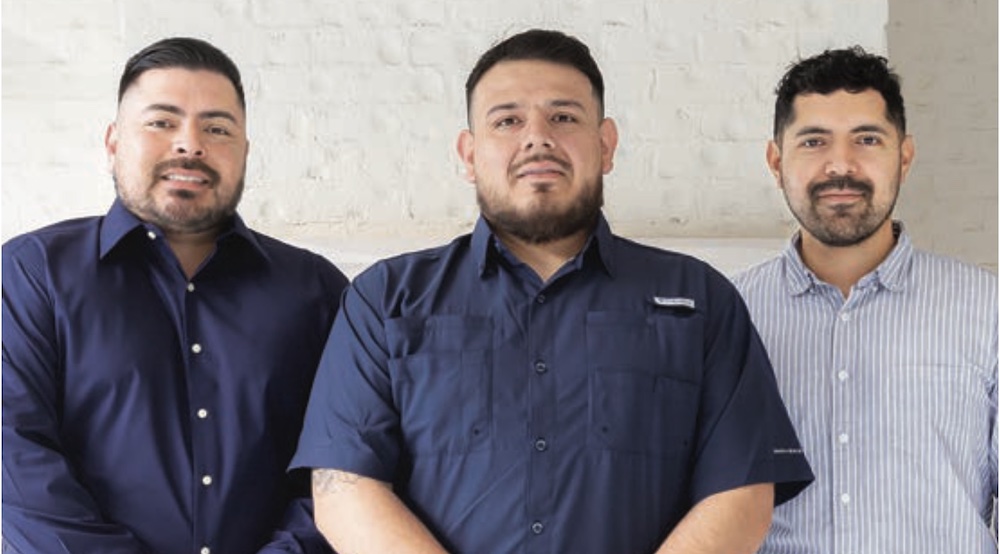 Isidro Javier Domínguez came to painting, literally, grabbing the hand of his father.
"The first time I went into a Sherwin-Williams store, I was five years old and my dad was taking me to buy the decorative paper that he installed on houses," he recalls. After years as a painter for different companies, he decided to launch his own company along with his younger brother and a friend: True Aesthetic Painting.
Gradually, the company focused on high-end homes in the competitive Atlanta market. Fully bilingual, Domínguez was born in Texas and is culturally quite an "American." But he is also deeply and proudly Mexican.
In my experience interviewing painters, Domínguez's professionalism is remarkable. When asked if he is afraid of the competition that charges less for their work and could take contracts away from him, he has an outstanding response: "Not all customers are going to be for us nor are we going to be for all customers. Clients who hire us know what they are paying for. Our thing is customer service, respect for the time and property of the client. We try to be very meticulous, to treat their property as if it were our home, and to give them the same service regardless of the price we charge."
A Latina who commands respect
Many think that, for Hispanics, the painting business is exclusively a male activity. And they get surprised when they see that a young Hispanic woman has been able to create a thriving company. That is the case of Aideline Amarán, owner and founder of Amaran Group, LLC, a firm that paints and renovates 10 to 15 multi-family units each year, such as the condos and apartment buildings that proliferate in neighborhoods like Hialeah, El Doral or Kendall in Miami.
Nothing came easy to this Cuban entrepreneur, whose father Evaristo Amarán brought her from the island with her family as a child. After several years working with her father's company, she decided to go it alone and start from scratch. When we ask her if she would recommend this business to another woman, she ponders the issue quite seriously and her answer shows us the mettle of her character.
"It is a difficult question due to all the things that I had to go through. But if there is a woman interested in construction, in painting, I would tell her not to be afraid, because nothing has ever been written about cowards. Everything that you set out to do in life, you can achieve it. And I am an example of that."
Luxury homes in the heart of Texas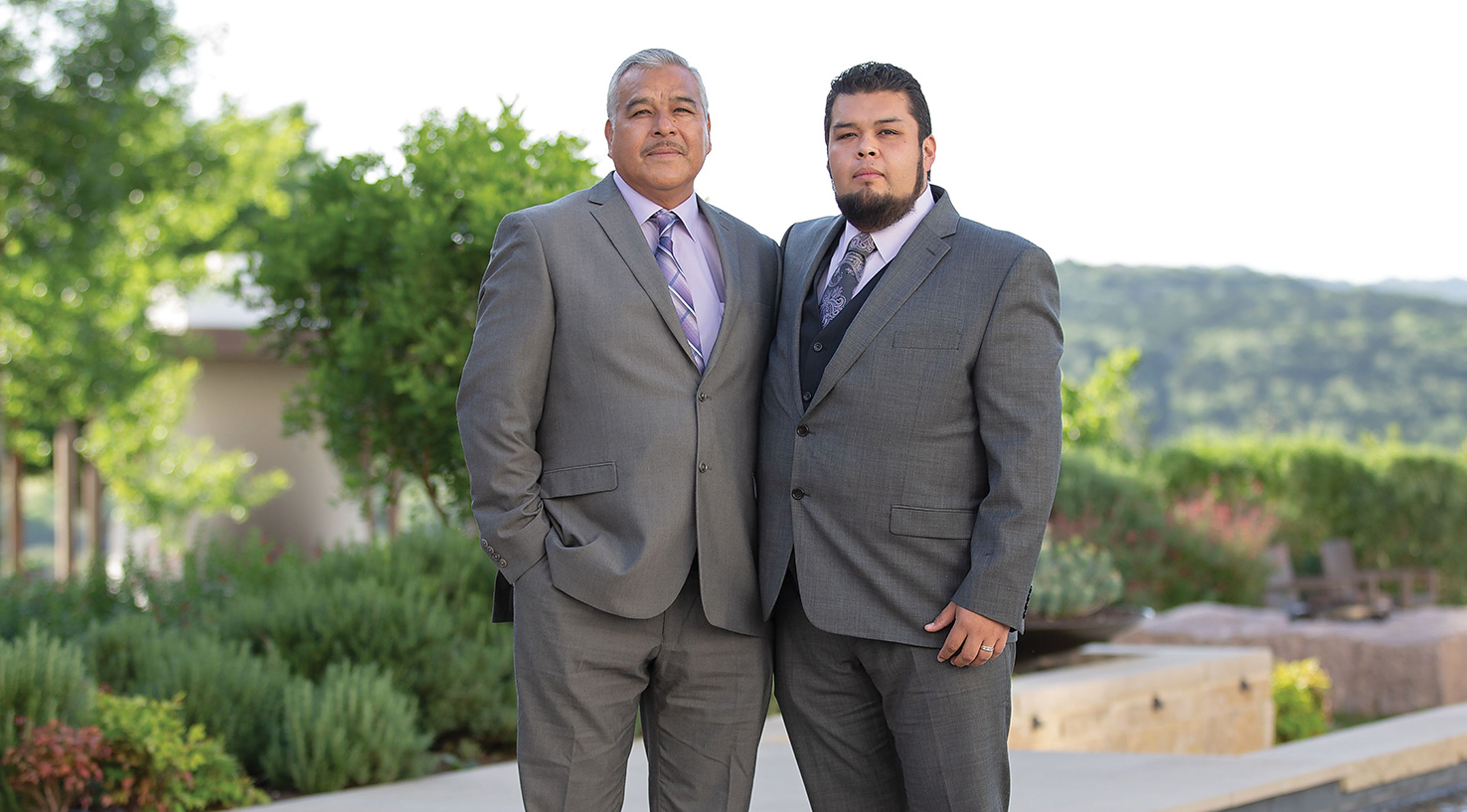 Another case where the importance of the generational transfer stands out is that of the contractor Benito Luna, who came in the 1980s from Mexico City to Austin, Texas, and who years later founded a renowned residential painting contracting firm called BLS Painting.
After graduating from high school, his son Eric Luna started first in sales and, after studying business administration, he committed entirely to the family business. Today he is the face of the company and negotiates the details of each project with clients, builders, architects and decorators. The firm currently paints an annual average of 50 to 60 mansions, and has developed a profitable niche in the luxury residential market of Central Texas.
"These homes require a lot of work, many hours dedicated to details and the intervention of decorators and architects. But by treating customers right, they always come back," says Eric.
From the bottom up to the big leagues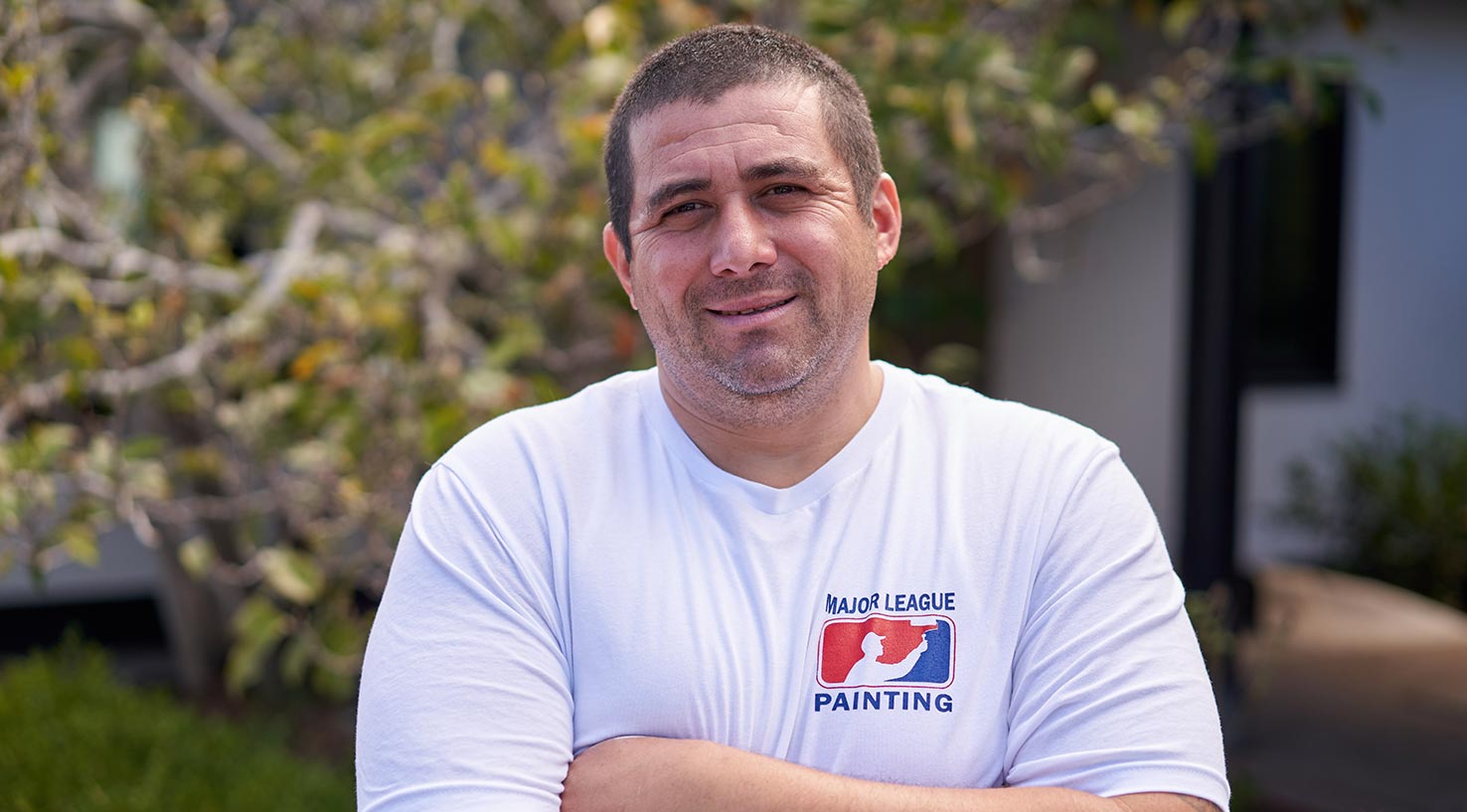 Not all the stories of Hispanic painters have idyllic beginnings. For some, success has cost more than they care to admit. They have had to rise from below, reconnect with their roots and rectify their path. That was the case for Javier Torres, the owner of Major League Painting, a small contracting firm in Palo Alto, California.
Torres came to America from El Salvador at a very young age, but soon he dropped out of school and was led astray by the bad company he encountered in his neighborhood. Years later, facing the abyss, he had the courage to reconsider his ways. Determined to change, he got a GED and got a humble gardening job that helped him to put his life in order.
One day, frustrated with a boss who never paid on time, he allowed a friend to convince him to try a leap of faith into painting. That was the change that his life was waiting for. Today, the bad times are a thing of the past. As a professional painting contractor, he leads a small but ambitious crew that seems to win more and more contracts each year. And he loves his daily work.
"Being a painter is not a small thing," he says. "And yes, of course that it is a source of pride. Every painter should be proud. One must say 'Yes, sir. I am a painter!' And to be absolutely certain that you are a painter because you know how to do things. And done right."
---
This story was published in the Fall 2023 issue of Pintor Pro magazine. ©2023 Randall Reilly. Written by Jorge Arboleda, Pintor Pro senior editor. Read more stories about successful painting contractors in the Pintor Pro magazine archive.